Amira Majeed Al Samarrai, FHEA, B.Arch., MCs
Lecturer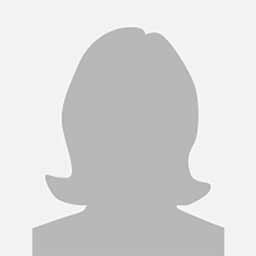 Amira Majeed Al Samarrai, a lecturer in the College of Engineering and Architecture (CoEA), Previously was a lecturer in Architecture in Prince Sultan University, KSA. Prior that, she was an assistant Lecturer, in the Architecture department – Arab Academy for Science, Technology &Maritime Transport – Cairo– Egypt and Teaching Assistant in the Architecture department – Modern Academy for Engineering and technology, Cairo – Egypt.
She obtained her MSc. in Architecture and Urban Design, from Cairo University 2012. Her Fellowship degree in Higher Education, in 2016 from the Higher Education Academy, UK. She has more than 13 years of professional experience in teaching university-level courses. Al Samarrai is an expert in Building Technology, Building Construction, Urban Management and Disaster Management
AlSamarrai;A,(2018),Towards resilient post-conflict-city; Insights from Urban Planning; conference proceedings, the 2nd Memaryat International Conference, Architecture and Urban Resilience, Effat University, Jeddah, KSA.
Al Samarrai; A. (2016), The role of haptic learning in understanding construction; A joinery workshop experiment, Action Research, Conference proceedings, Higher Education Academy Conference, Prince Sultan University Publications.
Al Samarrai; A. (2012) Post-war Reconstruction Programs: Socio-economic and political effects on post war reconstruction programs, MSc. Thesis, Cairo University, Egypt.
AlSamarrai;A,(2018),Towards resilient post-conflict-city; Insights from Urban Planning; conference proceedings, the 2nd Memaryat International Conference, Architecture and Urban Resilience, Effat University, Jeddah, KSA.
Traumatized Urbanism and The Lost Identity; The city image after wars, Al-Azhar's 14thInternational Conference on Architecture, Engineering and Technology (AEIC 2017) , Cairo, Egypt, 2017
Al Samarrai; A. (2016), The role of haptic learning in understanding construction; A joinery workshop experiment, Conference proceedings, 1st National Action Research Conference, Prince Sultan University, Riyadh, KSA
Teaching:
Working Drawings
Building Construction
Construction Technology
Detailing and Specifications and Codes
Building Materials
Environmental Control
Theories of Architecture
Human Factors in the built Environment
Architecture Drawings
Architectural Design Studio
Basic Design