Dr. Mohammed Abo Adel
Assistant Professor of Arabic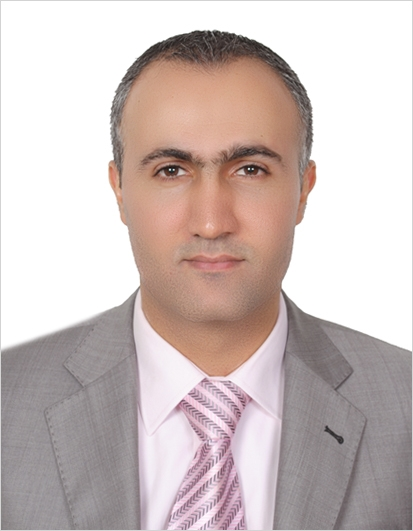 Dr Mohammed has a PhD in Arabic - a novel critique with an excellence degree from Damascus University in 2014. Prior to this, he had worked as a lecturer at Imam Mohammed Bin Saud Islamic University for three years, after that, he worked as an assistant professor at Al-Faisal University and Dar Al Uloom University. Then he joined Al-Yamamah University as an assistant professor in 2014.
Based on six well-refereed scientific researches, Dr Mohammed was promoted as an Associate Professor in 2019 at King Saud University. He participated one of his researches in an international conference at The University of Gabes, Tunisia.
Dr Mohammed worked as a cooperating arbitration expert at The Naif University For Security Sciences, as well as arbitration in Arab Journal for Sciences and Publication Researches.
Dr Mohammed has been researching deeply the project of developing the teaching of Arabic language via technology. He played an important role in applying technology on Arabic courses at YU in which students now have more interactive content than ever before. This development took nearly two years of hard work that led to the success of the programme.  Dr Mohammed wrote a paper entitled "Forward An Interactive E-Learning of the Arabic Language: YU as a Sample" which was accepted on a conference at Sharjah University held on 29/01/2020.
v Books:

1.     Approaches of Criticism of Womanly Novel, Arab Scientific Publishers,Inc. Beirut, 2016.

2.     Narrative Structure in the Novels of Yassin Rifa'ih, Critical Study, Kotobona, Cairo, 2018.

3.     Pretexts in Literature and Criticism. Nation Sciences, cairo, 2019.

4.     Terrorism without Masks in the contemporary novel. under publication.

v Papers:
1-  Semiology of Pretexts in the Novel "Bled Dreams" by Haifa Bitar, Literary Criticism, (refereed journal publication);
2. Headlining in "Al Saketa" by Haifa Bitar, Literary Criticism, (refereed journal publication y);
3. Pretexts of Critical Text, study in the criticism of criticism, (refereed journal publication);
4. Pretexts of Theatrical Text, Critical Study, refereed journal publication).

5.     "The manifestations of heritage in self-literature" saudi citerature chair, King saud university, 2018.

6.     "Diagnosis of Terrorist Phenomenon from Novel perspective". Journal of Arts and Humanities, University of Almina, 2019.

7.     Terrorism Lords in the contemporary novel. under publication

8. "The Sea and the Ship" Novel by Hanna Mina, Aesthetic & Analytical Study.
9. Place Shifts in the "Birds" by Yassin Rifa'I, Critical Study.
10. "Meaning of the Quran" by Al-Farraa' / analytical and descriptive study.
11. Religious Poetry between (550-650) / analytical and stylistic study.

12. Theory Of Literary Production.

11. The Security Terms in the Arab Countries in 2015; A book that I refereed at Naif Arab University for Security Sciences;
12. The Arabic language Journal at Al-Imam University that I used to supervise and edit linguistically and technically.
Research Interests
Studying major global issues in the contemporary novels: such as peace studies, counter-terrorism, advocacy for tolerance, coexistence, dialogue and rejection of racism.
Developing university teaching methods, by following up on the latest science and on technology in particular.
Human development and self-development.
The violence in The political Novel from the point of view of contemporary Novel. (Participation in the conference "The narrations of Power and Empowerment" at Gabes University - Tunisia.(
Towards an interactive electronic Teaching for the Arabic language. Conference of the Arab Center sponsored by the University of Sharjah and the Ministry of Higher Education, 29/01/2020.
Narrative Elements of
Approaches of Contemporary Literature.
The Arabic Rhetoric.
Topics in Arabic Literature (Literary Genres).
Writing Skills in Arabic.
Communication Skills in Arabic.
Communication Skills in Arabic (for non-native speakers).
Writing skills in Arabic (for non-native speakers).
Selected topics from Arabic literature (for non-native speakers).
Committee and Administrative Experience in University:
A member of several committees within the Department of Humanities in the Law collage of YU:
the Department Council, the Committee for equalizing  courses, Job Interview Committee, objection Committee on Graduation, the Committee on study and exams Schedules, as well as the Coordinator of Quality in the Department of Humanities.
Awards and Honors Certificates:
the superviser and presenter of the "Human Rights" forum, prepared by Ghazi Al-Qusaibi chair for development studies in the university.
Preparation and presentation of the cultural meeting entitled: "The specificity of men writing and women writing " on the International Day for Arabic.
Training course in Teaching Arabic for non-Arabic speakers from (administrators and faculty members).
Participation in supporting student's activities.
Preparation and presentation of a workshop entitled "Art of persuasion and influence" on the International Day of Language.
Preparation of the exhibition "Facts on Arabic Language" in the International Day of the Arabic Language 2019.
review all the news of the University.
Participation in Cultural Event "around the World", University of Dar Al-Uloom, 2014-2015.
Supervision and Follow-up in the "Fourth Creative Forum for Preparation students" program of the University of Imam.
Training courses for students of the Preparation year - University of Imam.