Dr. Hisham Alhirz, Ph.D.
Director of MMIS program & Assistant Professor of MIS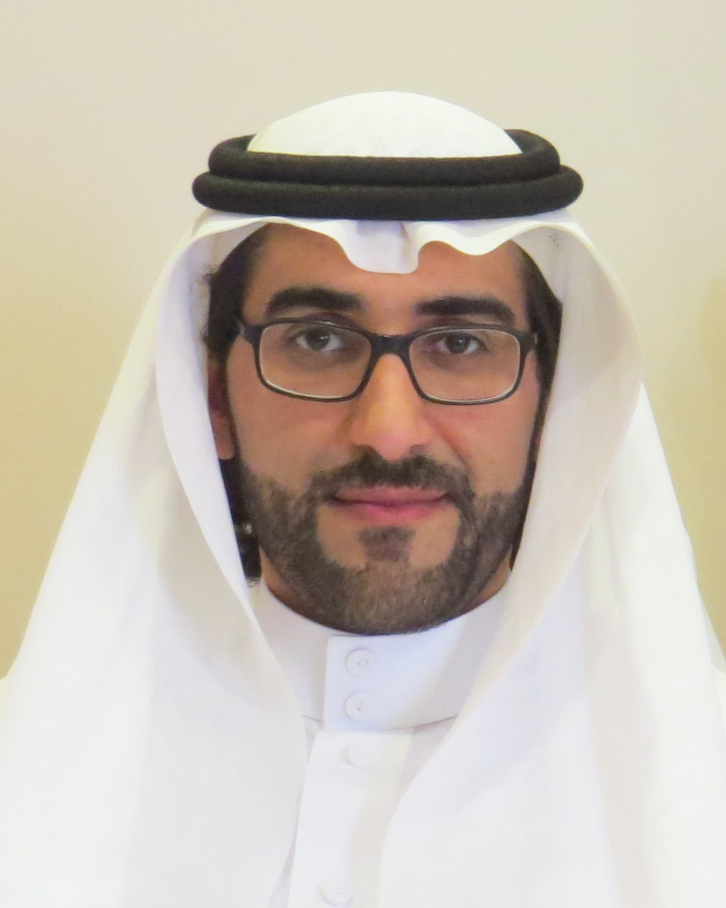 Dr. Hisham is an assistant professor of Management Information Systems (MIS) under College of Business Administration (COBA) at Al Yamamah University (YU), and himself is the MIS program coordinator. He is a member of several YU committees, such as Postgraduate Studies (PGS), ABET Accreditation, AACSB, and Course Transfer. Dr. Hisham was the Director of PGS of YU between 2017-2016.
Before joining YU, Dr. Hisham worked for Ministry of Education between 2006 and 2007. He also attended several conferences, and published several research papers over the past few years from well-known publishers, such as IEEE, IEE, and Information Technology & People. He involved in reviewing several research papers for different international journals & conferences.
Dr. Hisham studied behavioural adoption and acceptance of ERP users in the context of Saudi Arabia. He focused on how ERP users—operational and non-operational users—perceive their interactions with the software.
Dr. Hisham received his MS and PhD in IS from University of New England (UNE) in Armidale, Australia, and A.B with second class honors in education from King Faisal University (former known Teacher's College) in Ahsa, Saudi Arabia.
Journal Articles
Alhirz, The Role of Espoused National Cultural Value in ERP Acceptance: Masculinity versus Femininity (in-progress).
Alhirz, Cloud ERP in Saudi Arabai: Drivers for individual and organizational adoption (in-progress).
Alhirz, (2018), Individual Cultural Values and ERP Users: The Case of Saudi Arabia, The International Journal of Social Sciences and Humanities Innovations, vol,. 5, issue, 3, pp. 4509-4518.
Alhirz and Sajeev (2015): Do Cultural Dimensions Differentiate ERP Acceptance? A Case Study in the Context of Saudi Arabia, Information Technology & People.
Research Interests
Behavioral adoption of IS
ERP Implementations
E-Commerce
Business Intelligence
Conference Proceeding Articles
Alhirz and Sajeev (2013): Factors Influencing Symbolic Adoption of ERP Systems in the Middle-East, Proceedings of The First International Conference on Enterprise Systems, Cape Town, Nov., IEEE, pp.1-8.
Alhirz and Sajeev (2012): Understanding ERP User Perceptions within a Saudi Context: A Case Study, Proceedings of the Asian Conference on Information System (ACIS), Siem Reap, Cambodia, Dec., IEE Japan, Tokyo, pp. 228-233.
Alhirz, H., Sandhu, K., & Sajeev, (2011), User Adoption and Acceptance of Enterprise Resource Planning, Presented at 15th International Research Conference, Sydney, Nov., pp. 1-12.
Current Teaching
MIS 201 Introduction to Management Information Systems
MIS 329 Decision Support and Business Intelligence
MIS 504 Information Systems
Graduate Teaching
MIS 504 Information Systems
Undergraduate Teaching
MIS 201 Introduction to Management Information Systems
MIS 329 Decision Support and Business Intelligence
MIS 326 System Analysis and Design
MIS 430 Advanced Topics of Information Systems
MIS 433 Internet Business and Web Application Development
Service and Administrative Experience
A professor assistant of MIS at Al Yamamah University, 2015 – present.
The MIS program coordinator at Al Yamamah University, 2019 – present.
A member of Course Transfer Committee at Al Yamamah University, 2019 – present
A member of Post Graduate Studies Committee Al Yamamah University, 2019 – present
A member of AACSB committee Al Yamamah University, 2019 – present
A member of ABET committee Al Yamamah University, 2019 – present
The Chairman of Coop and Transfer Committee of COBA at Al Yamamah University, 2016 – 2017