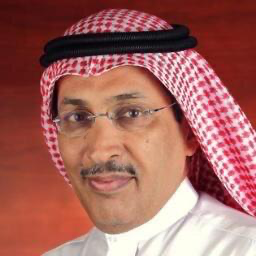 Currently, Eng. Fahad is the Chief Transformation Officer at Riyad Bank since March, 2019.  Eng. Fahad is a top-performing business value creator and senior management professional with over 30 years' experience in general management, business development, restructuring and entrepreneurship primarily in the banking industry. He is a proactive individual with commendable record of leading strong international teams with diverse backgrounds.
Eng. Fahad is a strategic leader with exceptional entrepreneurial skills in building multiple organizations from scratch marked with a track record of delivering top line growth. He is an expert in implementation of innovative product strategies for penetrating new markets. He has proven skills in positioning the company and products for enhancing its brand recognition. He is known for his persistency in applying a robust risk management framework for enhancing the continuity of the organization as a corporate entity.
Eng. Fahad is a visionary with expertise in establishing company's business model and objectives for delivering consistent and sustainable profit growth. Driver of new initiatives and projects seeking challenging assignments wherein can develop and implement top-notch business strategies.
Eng. Fahad holds MBA from the American University in Washington D.C., 1989 and Bachelor's Degree in System Engineering from KFUPM, 1980. He went to completed advanced management program for Overseas Bankers from Wharton Business School in 1994 and another Advanced Management Program from Harvard Business School in 1997.