Majdi Alkhresheh, PhD
Assistant Professor of Architecture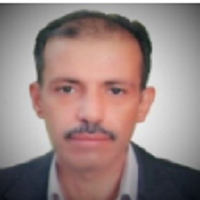 Majdi Alkhresheh, Ph.D. is an assistant professor and chair in the faculty of Engineering and Architecture (CoEA), department of Architecture and Interior Architecture (AIA). Previously was the Chair and Assistant professor of architecture in the Department of Architectural Engineering, Alhosn University, Abu Dhabi UAE. Prior to that, Alkhresheh worked as assistant professor in Jordanian University of Science and Technology, Mu'tah University and Al-Isra' Private University in Jordan.
He obtained his B.Acrh. in Architecture and Planning from King Faisal University in 1987, his MSc. in Architecture and Urban Design, from the University of Jordan, Amman, 1995, and his Ph.D. in Design, Construction and Planning, from the University of Florida, 2007. He has more than 20 years of professional experience in teaching university-level courses. Alkhresheh is an expert in computer applications in architecture and urban Design, Environmental psychology, Structure in architecture, and GIS.
Areas of Expertise
Computer applications in architecture and urban Design
Environmental psychology
GIS, as a research tool.
Majdi M Alkhresheh, "Preference for void-to-solid ratio in residential facades, Journal of Environmental Psychology", Volume32, Issue3, Pages234-245, Publisher: Academic Press, 2012/9/30.
Majdi M Alkhresheh," Enclosure as a function of height-to-width ratio and scale: Its influence on user's sense of comfort and safety in urban street space", University of Florida, 2007.
Currently Teaching
Design Studio III (Environmental control)
Design Studio IV (Structural integration)
Design Studio VII (integrated systems)
Intro. to Environmental Control, Engineering mechanics
Theory of Structure
Housing and urban design
Digital Drawings I (CAD 2D, and 3D)
Digital Drawings II (Revit).
Previously Taught
History of Architecture I
History of Architecture II
Graduation Project I, and II
Basic Design
Design 6 (integrated design)
Construction I & II
GIS-related applications
CAD
Urban Theories
Supervising Master theses
Computer Aided Design
AutoCAD and 3D Max (Computer aided design)
Engineering Drawings
Civil Engineering Drawings
Statics
Building Materials
vector mechanics (statics)
Architectural Design (2nd and 3rd - year level)
Construction 2 and 3
Acoustics
Theories of Modern Architecture (1 and 2)
Computer Skills and Training Courses
Mesh-editing programs
Attended the course: Advanced AutoCAD with 3DS, 70 contacts hour: 6/7/1997 – 26/8/1997, University of Jordan.
Taught:
Professional; teaching AutoCAD for 17 years. Taught AutoCAD courses since 1996 (a total of 23 times), taught AutoCAD academic courses (a total of 86 times) both 2D and 3D.
Autodesk 3D MAX (ver. 2011, and below) (or VIZ (ver. 6 and below)) professional; teaching for about 6 years. Taught training courses (a total of 6 times), taught academic courses a total of 10 times), along with the V-ray application twice.
Bryce; only as a rendering engine.
Inverse: a plug-in for Autodesk VIZ, by which 3D information can be derived from aerial images. Used as an application for simulating Orlando City Downtown.
Sketchup: Professional: I taught Sketchup at the University of Florida, department of Urban and Regional Planning, for two semesters, for Graduate students in urban planning program.
BIM, ongoing training of Revit 2017, ability to teach by August, 2017
GIS Applications:
Attended the courses: GIS: Introduction in GIS 30 contact hours, National Information technology Center, 25/6/2009 - 25/7/2009. GIS: 20 contact hours, Royal Jordanian Geographic center 2/6/2013 – 6-6-2013
Taught:
ArcGIS (ArcMap, ArcCatalogue, ArcToolBox, ArcScene, ArcGlobe); the context of which I used these application is Architecture and Urban Design. b. Digitizing
Relationship to AutoCAD, 3D VIZ, GoogleEarth and Sketchup.
Photo-editing Applications
Photoshop: Professional (in the area of preparing images for the purposes of 3D architectural and urban simulation.)
Primavera (Project management tool): I taught Primavera V6 courses for public and private institutions and individuals for a total of training courses of 12 times).
Visual Basic programming language: Some knowledge: for example, I can create an interactive research survey.
SPSS, professional knowledge for research use.
All basic Microsoft applications including IE, Word, Excel, PowerPoint, and Access, and MS
In addition to typical teaching and research capacities held by an Assistant professor of Architecture and urban planning and design, the following are expected responsibility that I can hold concerning training and professional work:
Teaching computer simulation of the architectural and urban environment to collect users and professional's input for pre-implementation evaluation of both 2 and 3D output.
Teaching how to integrate traditional architecture in the planning process which should stimulate sustainable and environment-friendly urban solutions using different software packages.
Teaching methods to establish community-based grounds to launch urban projects; i.e. incorporating people's input in the urban design and planning processes.
GIS-Based development plans including running, within a team, geospatial analysis of demographic, social, economic, physical and cultural aspects of the designated area (providing the existence of GIS databases, or alternatively help building these databases in the first place).
List of training courses I can teach professionally:
AutoCAD 2D and 3D.
3D Studio Max (all levels including V-ray)
Primavera (3 levels)
ArcGIS basic two levels courses
ArcGIS Urban Simulation Applications
Google Sketchup and Google Earth vs. GIS representation of the built environment: Representation of the built environment in Google Paradigm.
Working Drawings including Architectural and Structural Detailing.
Any combination of the above when possible, i.e. CAD+MAX+ Arc Globe or Scene, i.e. Sketchup and GIS applications, or i.e. Working drawings + CAD3D.
Statics/ Engineering Mechanics 10- Computer applications of Statics.
Revit V. 2016, 2017