Mr. Naeem Umarjee
EFL Instructor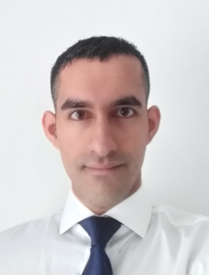 Biography:
Naeem Umarjee is an English Language Educator committed to prioritizing students' needs and ensuring learners are at the center of the language-learning process. His academic journey has taken him around the world, allowing him to share his expertise with students and colleagues from diverse backgrounds. He honed the foundations of his pedagogical skills at the University of Teesside and further applied this knowledge in institutions in the United Kingdom and Saudi Arabia. This diverse experience has continually informed his teaching methods.
Naeem is a dedicated and practical educator with over seven years of broad experience. He creates a dynamic and engaging classroom environment by blending intricate understanding of language pedagogy with real-world teaching experiences. His commitment to student success is evident in his innovative teaching methods that cater to diverse learning styles and abilities. He has a flair for simplifying complex linguistic concepts and excels in fostering critical thinking and communication skills. His adaptability and resourcefulness have earned him admiration from both students and peers.
His ability to connect with and build rapport with students not only enhances the learning experience but also builds trust. This trust motivates students to perform to their full potential. Naeem's approach, knowledge, and experience inspire students to continue developing into the best versions of themselves.