Ms. Nahla Alkaf,
Lecturer of MIS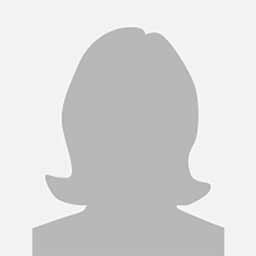 Biography
Ms. Nahla is a lecturer in Al Yamamah University since 2012. She was a lecturer in the college of Engineering and Architecture collage before transferring to Collage of business Administration.
During that time, Ms. Nahla was appointed as a coordinator of the female collage for one year. Her responsibilities included communicating and coordinating between female and male faculty members. Also, coordinating students' registration and following their academic progress. In addition, she was a member of several committees such as: Quality Committee, Graduation Projects Committee, Credit Transfer Committee, Examination Committee and COOP Committee
Currently Ms. Nahla is a member of Management of Information Systems Department, where she teaches many MIS courses and provides support and academic advising to MIS students. In addition, Ms. Nahla was a member of ABET Accreditation team, who successfully achieved the ABET Accreditation Standards for MIS Department in YU.  Also, she is a member of the Quality Assurance Committee.
Ms. Nahla has a bachelor's degree with Second Class of Honor of Computer Science from King Saud University. She received her master's from University of New South Wales in the field of Technology Management.
Publications
Noor Khan, El Ali, Alkaf; (2017), Exploring Web Marketing and Features Of Private Saudi Universities, International Journal Of Information, Business And Management
Teaching
MIS 201: Intro to MIS
MIS 327: Database Management and Design
MIS 427: Information Security Risk and Management
MIS 428: Healthcare Information System
MIS 433: Internet Business and Web Applications
MIS 490: MIS Senior Project
Services
Lecturer, Collage of Business Administration                                                        2019- Present
Coordinator of Female Collage of Engineering and Architecture                   2016-2017
Lecturer, Collage of Engineering and Architecture                                              2012- 2019