Waseem Ahmed
English Language Lecturer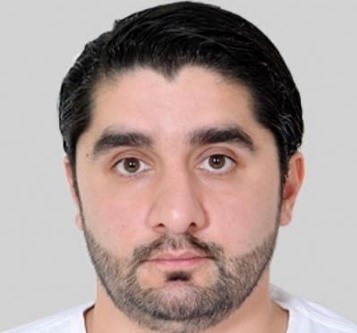 Biography
Waseem Ahmed is an English lecturer at INTERLINK International Institutes at Al Yamamah University. He is a native English speaker from the U. K. With an avid interest for teaching and training, he has worked for different universities in K.S.A before joining our faculty at Al Yamamah University. Before relocating to Saudi Arabia, he taught for two years in language centers in Cairo, Egypt. He has an undergraduate degree in Building Surveying BSc from Salford University, and he completed his Certificate in English Language Teaching to Adults from British Study Centre in Manchester. He developed his love for teaching when he decided to travel and work in the Middle East.
Waseem is fluent in Kashmiri and has an intermediate knowledge of Arabic. His study of other languages has assisted him in his work. He is interested in research on applied linguistics and TESOL.
Teaching
Current Teaching
Al Yamamah University / Interlink International institute UPC : English Language
Undergraduate Teaching
ESP – English for specific purposes
Business English
Conversational English
Exam preparation classes
Summer school English courses
Young Learners Programmes
Services
English lecturer, Al Baha university, Medical department , ESP English for specific purposes (2018-2019) .
Exam invigilator, Shaqra university, Engineering Faculty 2020.
English lecturer, Shaqra university, Engineering Faculty , Conservational english (2018-2019) .
A member of the Management committee, Passion English training, Cairo, Egypt 2019
English lecturer, TVTC College, Conversational English (2019-2020).