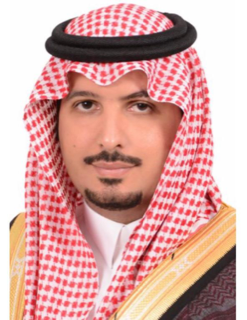 Eng. Al-Mady is currently General Manager for Mergers and Acquisitions at Saudi Basic Industries Corporation (SABIC). In this role, he manages the SABIC Group's strategic business investment initiatives as well as its merger and acquisition activities around the globe. He has accumulated over seventeen years of experience at SABIC, during which he has led the group deal teams in structuring and negotiating some of the industry's largest and most high-profile M&A transactions. Prior to his current role, he held many leadership positions across SABIC's corporate functions globally, including the group's global financing, cash management and investor relations functions where he oversaw the management of SABIC's global relationships with investment banks, credit rating agencies and the broader investment community.
Under his leadership, the SABIC Group has concluded a number of landmark transactions, including his primary role in Leading SABIC's transaction team in facilitating the acquisition by Saudi Aramco of a controlling stake in SABIC from the Saudi Public Investment Fund; Concluding SABIC's first cross-border M&A transaction of a publicly listed company (acquisition of a strategic 24.99% stake in Clariant AG); Concluding SABIC's first global carve-out and divestment of one of the company's integrated assets (disposition of the PolymerShapes distribution asset in the United States); Concluding SABIC's first buyout of a foreign JV partner in a domestic affiliate (buy-out of Shell Chemicals from the SADAF JV); Concluding SABIC's first technology and IP rights acquisition from a leading industry competitor (acquisition of the SNAP MTBE catalyst manufacturing technology from BASF); Concluding SABIC's first multi-currency multi-lateral $2 billion revolving credit facility with 15 of the world's leading banks.
Mr. Al-Mady currently serves on the board of directors of a number of public and private companies, including SABIC Capital B.V. in the Netherlands, Saudi Petrochemical Company "SADAF", and Arabian Petrochemical Company "Petrokemya". He holds a B.S. in Chemical Engineering from King Saud University, where he graduated with the highest honors, as well as a M.S. in Finance and an M.B.A. from Denver University, in addition to being an alumnus of the International Institute for Management Development (IMD) in Switzerland.