Samir Muhaisen, M.Ed
English Language Lecturer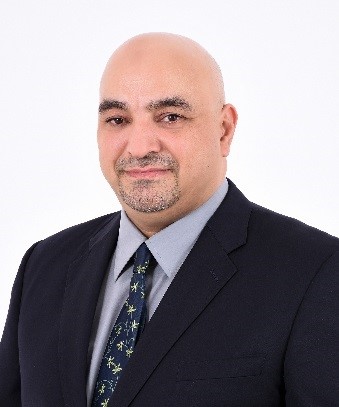 Biography
Samir Muhaisen is a veteran educator with over twenty years of teaching and variety of experiences and expertise. He is an accomplished teacher who embraces the core values of integrity, innovation, and growth and has had extensive experience of successful teaching in Saudi Arabia and Canada. He is committed to student success inside of the classroom and inspired to enhance professional learning. 
Prior to joining INTERLINK, Samir worked as a language and cultural instructor for Language Instruction for Newcomers to Canada (LINC) program, assisting newcomers to the country with language and cultural integration in all areas. He also was an Academic Quality Controller for SABIS Schools in Riyadh where he has supervised, cumulatively, a large population of students between grades 1-7 and led the training coaching, mentoring, and evaluation of more than 30 teachers each school year.
In his current role at Al Yamamah University, Mr. Samir teaches English courses at the undergraduate level as well as his active participation in planning and delivering a variety of Executive Education training programs at Al Yamamah University. Since 2014, he has been active in the areas of promoting students' critical thinking and debating skills. He is the appointed supervisor for the Debate Club at YU and an appointed committee member in outreach training programs. He organized, planned, and coached the first All Saudi Universities Debate competition in English language in addition to his efforts in organizing and coaching the coaches for the first International Schools Debate competition. He holds a BA from the University of Philadelphia, a post graduate higher diploma in Educational Psychology; Teaching of English as a Second Language from the University of Alberta and a M. Ed.; Educational Leadership Studies from Memorial University in Canada.