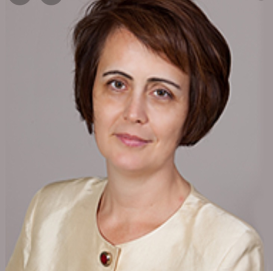 Dr. Dalko is a financial economist and entrepreneur with over 20 years of experience. She is an expert in M&A and business analysis and valuation. She serves as a management consultant, executive educator, and visiting professor in 15 countries of five continents. Dr. Dalko provides consulting and executive training on how to improve corporate risk management, corporate finance, and financial market strategies, especially as they support successful turnaround and sustainable development of the firm.  Dr. Dalko received commendation for distinguished teaching performance from the Deans of the Harvard Extension School and Hult International Business School, the first triple-accredited business school of the United States.
Professor Dalko served as Advisor to the President National Bank of Hungary and was Chief of Staff of the Committee of Budget, Tax, and Finances of the Hungarian Parliament. As an entrepreneur, Dr. Dalko established and manages a think tank since 1999. She was also the founding Dean of the New York Hult Rotation Center, a complete seasonal campus. She was Discipline Lead of Finance at Hult. Dr. Dalko was a Research Fellow for several years and is serving as a Hult Ashridge Academic Board Member and as a Member of the Doctoral Committee of Hult International Business School. She is a Member of the Adjusted Financial Reporting Standards (UAFRS) Advisory Council.
Dr. Dalko earned her Ph.D. from the University of Pennsylvania and received the award of Researcher of the Year multiple times. She is serving on editorial boards and prestigious worldwide conference program committees, including the World Finance Conference. Dr. Dalko regularly presents at global academic conferences and frequently publishes in international academic journals. Her research focuses on how governments can improve the fairness and resilience of financial markets and how innovative regulation can foster more desirable outcomes of financial technology breakthroughs that serves the greater good for the long term.