Hesham Saadoun
ESL Instructor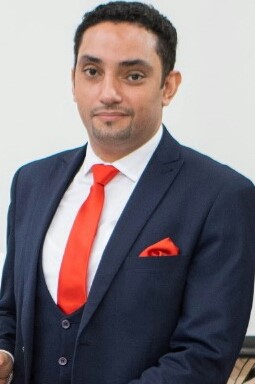 Biography
Having worked in Egypt for 5 years then in Saudi Arabia for 19 years as an ESL instructor, head tutor, Prometric Test Center Manager, IT teacher, Basic Math teacher, Soft Skills Coach, IELTS teacher and Cambridge PET speaking examiner, recruited by various reputable multinational companies and prestigious educational organizations as AlKhaleej Newhorizons, Taif University (ELC), Direct English, Pearson TQ, Air Base, Ordnance Center in Taif, Niagara College, Colleges of Excellence, Saudi Aramco, King Saud University and eventually Faculty of Arts and Languages at King Abdulaziz University, I venture to say that I have a very considerable experience (especially vocational and tertiary education) with various learning systems, curricula and styles along with being fully acquainted with the culture and traditions of the Gulf Area and hence most effective learning techniques that may count for a successful learning outcome for learners especially Arab ones through maximizing motivation (which is highly essential for students' attendance and retention) and reinforcing their learning preferences and student centeredness.
Furthermore, I teach Life Skills, Personal Development and Communication Skills, ESP, Islamic Culture and Work Ethics.
My set of skills and expertise may also include the following areas:
-Interviewing and staff recruitment
-Cambridge speaking examiner
-Prometric certified administrator
-Pearson VUE certified administrator
-Test center manager
- IELTS preparation
- Operation Manager for Direct English
- Contracts and corporate coordinator
- Planning, marketing and designing training programs (long-term & intensive courses)
- Revising training curriculum and creating tests (Placement tests& questions bank)
-Dean's translator and consultant on meetings and events (COE, TQ)
-Arrangements of logistics and induction for students' intakes liaising with students service dept and other sections across the college
Teaching
As a teacher:
Inspiring, motivational, and highly experienced professional with 20+ years' experience.
Empathetic to students' needs, helps them reach their full potential
Curriculum Development: Strives to enhance professional development through continued, student-centered learning.
Onboarding on new courses, research and thinking outside of the box.
Analytical & Meticulous: possesses a strong eye for detail, highly analytical, scrutinizes student's academic performance.
Works, corrects errors and provides constructive feedback
Innovative & Ethical: utilizes new teaching methods and resources to maximize students learning potential.
Promotes ethics, a strong believer in equality and diversity, ensures the needs of students are met.
I work well with other people and consider myself a strong communicator, presenter, and listener. You will find me to be a reliable person who has a professional, calm, and honest approach to all work-related matters. Technically minded and with good problem resolution skills, I can work effectively in fast paced and ever-changing environments.