Ms. Noma Tariq
Lecturer of Law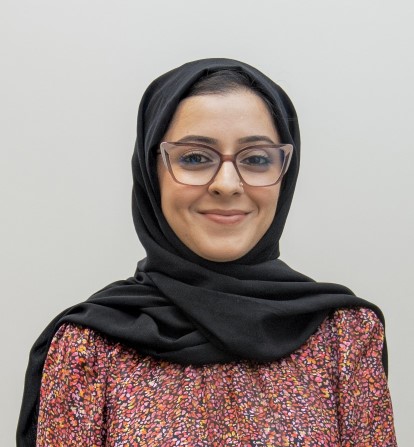 Biography:
Ms. Noma Tariq is a faculty member at College of Law, Al-Yamamah University. She is also a licensed Advocate enrolled with the Bar council of India. She graduated from School of Law, Christ University in 2018 with a dual degree, holding a Bachelor of Business Administration with a Bachelor of Laws.  Further, she received Master of Laws with Distinction from Queen Mary University of London concentrating on Comparative and International Dispute Resolution. She also received Distinction for her thesis titled "Arbitration Developments in the UAE: A Critical Analysis of the Onshore and the Free Zone Offshore Arbitration". She has practice experience in Labor laws, Service laws, Civil and Criminal laws across various courts in India. She is also an experienced Lecturer and Mentor for students transitioning into college and choosing Law as a career. Prior to joining Al-Yamamah University she taught Law at Prince Sultan University, Riyadh.
Publications:
Authored Research Paper titled: Regulation of Hate Speech across Borders: Technology vs. Law, International Journal of Legal Sciences and Research, ISSN- 2394 -7977.
Authored Research Paper titled: Alternate Dispute Resolution in Criminal Justice System, Asian Journal of Academic Studies, ISBN 978-81-933579-2-7.
Co-authored Research Paper titled: Whether Triple Talak is a valid practice in law: A thorough study of the Islamic Jurisprudence supporting it and the Constitutional Authority behind it, International Journal of Socio-Legal Research, ISSN-2393-8250.
Teaching:
Legal Writing
Commercial Papers and Bankruptcy
Negotiable Instruments and Bankruptcy
Law of the Sea, Company Law
Public International Law
Research Interests:
Constitutional Law
International Arbitration
Legal theory and Jurisprudence
Human Rights and Public International Law