Dr. Yosra Missoui
Assistant Professor of Marketing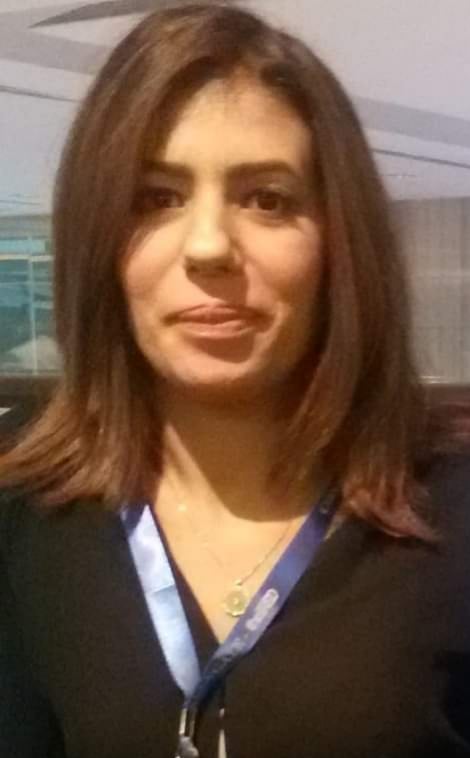 Biography
Dr. Missaoui Yosra is an assistant professor with solid experience in teaching marketing, management, and business courses. She received the Ph.D. degree (with Very honorable distinction) from ISG Tunis, Tunisia. Her research interests include market orientation, marketing performance, digital marketing, and mission statement. Prior to joining Al Yamamah University, Dr. Yosra was a Business Instructor at Laureate Vocational Saudi Arabia (International technical college) and business Lecturer at Qassim University (AACSB accredited university). Dr. Yosra was previously with the Central University of Tunis, Tunisia. During her career, she taught different business courses with a high focus on active learning, creativity, and interactivity.
In addition to teaching, she gained practical skills with her industry experience as a marketing manager for MyIweb (a French company) and a marketing team leader for a Tunisian web agency (Tuninfoforyou). She also gave consulting with King Abdullah Institute for Research and Consulting Studies.
Publications
Alrashidi, Y., & Missaoui,Y. ,(2021) .The effect of Risk Communication Process to limit the spread of Covid-19 pandemic infection : Saudi Arabia as a Model , Arabian Jouranl of Administration , (43), 2 9 DOI: 10.21608/AJA.2023.130536
Yosra Missaoui and Faouzi Najjar, Mission statements of Top ranked International airlines companies: Are they really market-oriented?, The International Journal of Business And Management ,Vol 5 Issue 11 , November, 2017, ISSN 2321 - 8916, pp.7-15
Yosra Missaoui . Non-verbal communication barriers when dealing with Saudi sellers, International Journal of Organizational Leadership, 2015, Volume 4, pp. 392-402
Hanan Saidi & Yosra Missaoui) 2015). Customers 'evaluation of Saudi female as Sellers, International Journal of Business and Management Study – IJBMS, Volume 2: Issue 1 [ISSN : 2372-3955]
Yosra Mohammed Missaoui and Hanan Saidi (2015), Market Orientation of Saudi Banking Sector by MKTOR Market orientation Measure Scale , Arabian Journal of Business and Management Review , 4 (4),10009
Conferences
Yosra Missaoui  (2015, 6 july) ."Non-verbal communication barriers when dealing with Saudi sellers", Paper presented in the International Conference on Future Challenges in Management and Business, Istanbul, Turkey.
Hanan Saidi & Yosra Missaoui( 2014, 20-21 December) . Customers 'evaluation of Saudi female as Sellers, Paper presented at the Proceedings of the Second International Conference on Advances in Economics, Management and Social Study - EMS 2014 (Kuala Lampur ,Malysia ) ISBN: 978-1-63248-036-1 doi: 10.15224/ 978-1-63248-036-1-55
Teaching
Marketing Lecturer, Al Yamamah University, Riyadh
Courses taught:  E-marketing, Promotion and advertising, Marketing management, services marketing, Marketing principles, consumer behavior, senior project in Marketing, marketing research, Introduction to marketing, sales management
Business Instructor Laureate Vocational Saudi Arabia,
Courses Taught: Business Continuity ,Market the small business, Manage a small team, Build and launch a small business website,  Establish legal and risk management requirements of a small business, workplace innovation, marketing management , Handle receipt and dispatch of information, Business trip management
Business Lecturer Qassim University (KSA), CBE, Business Administration Department    
Courses Taught: Marketing Management, international Marketing, Organizational Development, Training and management development , Organizational Behavior, Organizational Communication, Business ethics, Principles of marketing.
Lecturer Central University (Tunisia), Business and Management Department,         
Courses Taught: Principles of marketing, marketing audit
Services
Consulting Projects:
March 2015: Descriptive analysis (Data Insertion, qualitative and quantitative Data analysis, Recommendations) Saudi national project established by the King Abdullah Institute for Research and consulting studies
December 2014: Preparing courses specification in the King Abdullah Institute for Research and consulting studies